7, St Pauls Street North, Cheltenham, GL50 4AQ
Student Property.
£
425
/per person/per month
4 Mins
10
9
2
FREE TV
250Mbps+
The house is fully carpeted and is affectionately called the "Tardis", as it doesn't look big from the outside but has some of the biggest double bedrooms in the St Pauls Road area. This house has 8 doubles with only one single, with two rooms in the basement exceptional in size.
It has a large kitchen with plenty of appliances for 9 students with two large American sized fridge freezers, three double sofas in the lounge, wall mounted TV supplied by the landlord on the Chimney breast, and two bathroom shower rooms situated at the front and rear of the house.
All bedrooms have large wardrobes and desks.
Additional Details
Utility Bills included (Gas, water rates and electric*)

250Mbps+ Broadband/Internet Access included


9 Bedrooms (Eight double and one single size room)


Large communal living room inc wall mounted TV and 3 double sofas.

Each room includes: Bed, large wardrobe and desk

Each room includes: Tv Aerial and Wifi Internet Access

2 Bathroom / shower rooms


Large kitchen with TWO American style fridge freezer
* There is a Gas and Electric cap on the bills to an agreed level to encourage responsible useage.
** University Students are exempt from Council Tax but if a student leaves university they become liable for all charges.
Floorplan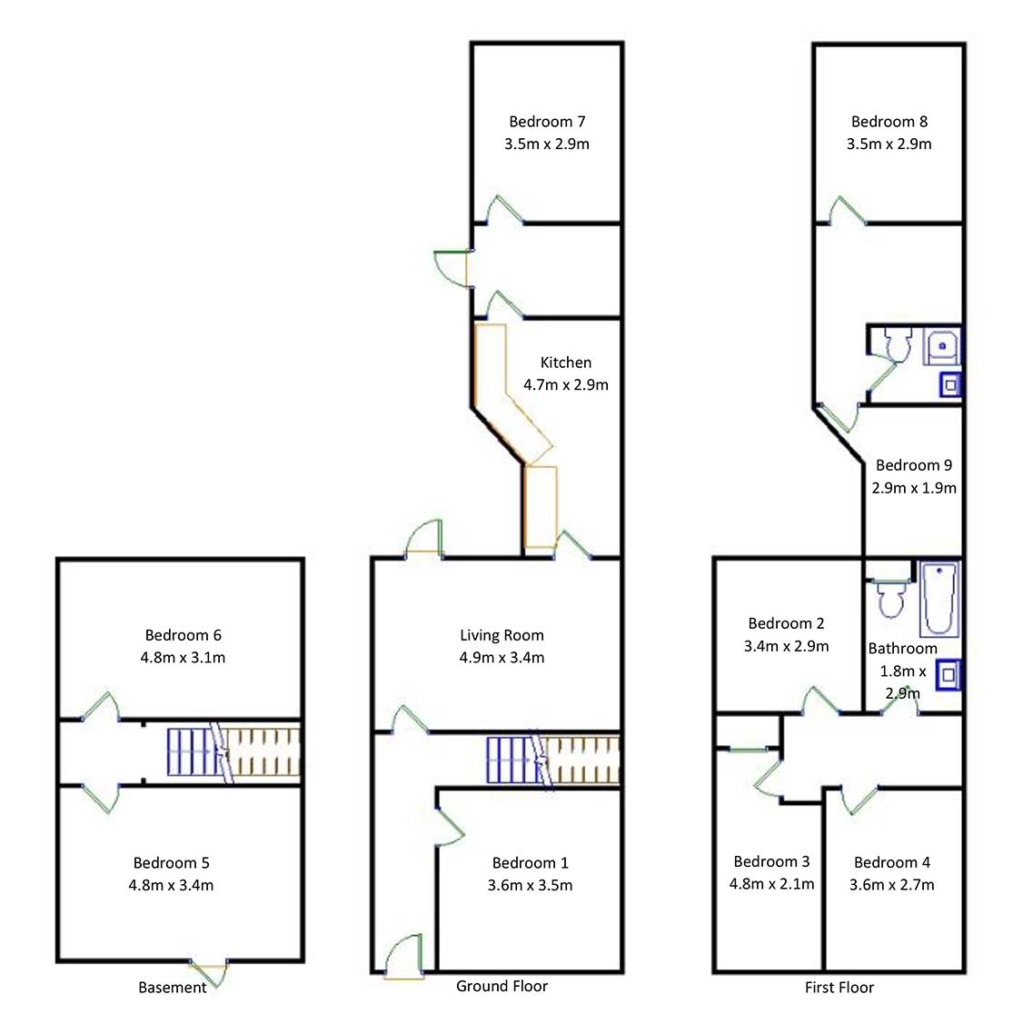 Nearby Campus and Public places
5 minutes walk to 'Francis Close Campus'.
6 minutes walk to 'The Brewery Quarter', Henrietta St, Cheltenham.
8 minutes walk to Cheltenham High Street.
30 Seconds from Pittville Park.
Property Map
Have a question?
For reservations, to register an interest in a property or any other enquiry, please contact us here: Call, text, email or pop a message in the form below to get in touch.